Just a few years ago, the thought of needing a smart speaker in the home seems liked a major luxury. Now, it just makes sense. Prices have become affordable, and they are capable of doing so many things to make life easier. The Apple HomePod Smart Speaker is one of the top selling options on the market today, but is it worth the premium price tag?
I have been able to see the good and the bad on the Apple HomePod Smart Speaker since picking it up a few weeks ago. So far, the good far outweighs the bad. It is not perfect, and Apple might have priced their way out of some budgets, but here are my detailed thoughts on the speaker.
Initial Setup: 10/10
Apple always gets a ton of praise for the simplicity of their products, and the HomePod Smart Speaker is no exception. If you have the Apple AirPods, setup is pretty much the same. All you have to do out of the box is place an iOS device near the HomePod and it will instantly recognize the new device by having a pop up window. From there, it just takes a few seconds to set up and then go through a voice command tutorial. 
Most people are probably going to initially blow through the voice command tutorial, but it is helpful if this is the first time that you are going to use voice control on a device. There are a ton of useful guides online as well if additional assistance is needed.
Compared to other smart speakers, the setup is just so easy. There is no need to set up another account, download an app, sign into every streaming service again, etc. Unpacking to working takes seconds, and that's a great first impression.
Since it is a fairly new product, certain Apple products can't connect with the HomePod. Apple is requiring an iPhone 5s or later, iPad 5th generation or later, iPad mini 2 or later or iPod Touch 6th generation. The operating system must be iOS 12 or later. 
Sound: 10/10
Currently, the Apple HomePod Smart Speaker produces the best sound I've experienced. I really can't put it any better than that. There are some great competitors out there, but the HomePod stands out.
Those who know more about sounds beyond "it's good" will quickly understand why the HomePod is so great. The components inside each speaker is pretty impressive. There are seven tweeters, six microphones and a high-excursion subwoofer all powered by an A8 chip. This is the same type of chip found in iPhones, which really kind of helps people like me understand just how "smart" this smart speaker is.
Sounds quality can change when in different positions, different rooms or having people over. HomePod really figures out a way to adapt sound to fit a person's exact needs at the time. I was impressed with how the sound filled the entire room. I have used it in different areas of my home as well, and it adapts to that room. 
Each room in a home has different dimensions and materials on the floor or walls. Apple has found a way to make a speaker that can handle just about any setup without the need for a person to intervene. It sounds great to hear a room fill up with rich sound.
Out of all the major competitors, the only one that comes close to sound quality at the moment is the Sonos One. Even so, the clarity of the music was just a little bit better with the HomePod. With the HomePod, the soundstage is just on another level. The sound is powerful in so many different settings. It's at the top of the class for smart speakers without question.
I have experienced no issues with connectivity, as Bluetooth 5.0 works flawlessly. I can be a few rooms away and still have no issue with the sound breaking up. The ability to have direct guest access for people visiting is great too. There are times in which sound for a speaker can take a hit when it is thrown a bunch of different options, but this has not really shown up for me.
It's annoying to be somewhat limited with music sources, but the good news is that the HomePod brings out the best with high-quality music. Some lower quality music sources actually would not even need a speaker like this. By using Apple Music (the recommended source for music for obvious reasons) or some of the other high quality sources for music really lets the sound shine from the speaker.;
Look: 9/10
Since smart speakers are designed to be on display at all times, looks are important when grading the HomePod. I feel like Apple did a great job making this look like a piece that is meant to be on display. It matches up well with all types of decor, and it is just the right size.
White and Space Gray are the only two colors offered by Apple currently. The product is 6.8 inches tall and 5.6 inches wide, and weighs just 5.5 pounds. For some reason, I expected the speaker to be bigger before receiving the HomePod. Many people are surprised how small it is once they hear the sound as well.
It might not be the type of speaker that will dictate the entire setup of a home, but it can slip right into a bunch of different settings. I have already received one compliment for how it is placed in my home. Since the HomePod has the ability to fill different rooms with sound, you are not limited to where it can be placed. It can be put in a kitchen, a bedroom or a living room with ease.
Since it is a small device, it's easy to move around if need be. The HomePod is not designed to be a portable device, but moving it around within the home is no problem by any means. Play around with different locations and most likely the right spot can be found.
Voice Control: 9/10
A smart speaker really differentiates itself by being able to seamlessly being able to fit into a person's life. Voice control is a major selling point for any smart speaker. Right out of the box, I was impressed by the ease in which I was able to control the HomePod with the help of Apple's virtual assistant, Siri.
I think in a lot of ways, I've found the perfect listener. Using voice controls can become very difficult on other devices when the volume gets to a certain level. I have not had any issues with Siri being able to hear me without having to raise my voice. What's even more amazing is that I've tested Siri a bit, saying voice commands from about 40 feet away and on a different level, and it still works flawlessly.
One thing I think a lot of people are concerned about when it comes to smart devices is, what if you have multiple in the same house? The devices need to know which one you are talking to. I'm not smart enough to know how they do it, but Apple is pretty great at making sure the right device does the task. I have a HomePod, an iPhone, an iPad and an Apple Watch set up with voice control. I even went as far as trying to trick my devices a bit and I was unable to. The machines are getting to be smarter than humans I guess.
With multiple Alexa devices, they have been unable to get it right up to this point. There is always a lot of confusion with any voice command that can sometimes cause chaos. Apple's voice control is just on another level compared to the competition. I really have no complaints at all with how it is implemented and how each device is able to recognize what voice commands are for them.
Device Controlling: 10/10 (For Other Apple Products)
One Apple HomePod Smart Speaker can act as a hub for HomeKit, which is the name of Apple's smart-home platform. This allows a person to use voice controls for more than just music volume. HomeKit-compatible devices like smart locks, thermostats, and cameras can be controlled completely with the help of the HomePod.
I have absolutely no issues with HomeKit. It is easy to set up and get working right away. It really simplifies the entire setup, so much so that even a tech novice could do it all on their own. The setup process can be done either on a device or with the help of voice control.
Before the HomePod existed, the only way to have a true hub for HomeKit was to use an iPad or an Apple TV. This was just not convenient at all, and frankly did not make that much sense. Now, you are able to have something plugged in and stationary at all times to control things. It just makes using a hub like this so much more practical.
Apple has prevented communication between any non-HomeKit smart devices, so keep that in mind. I get into my issues with compatibility below, but this I understand a bit more. They want to make the HomePod a true central hub, and the only way everything will work properly is if they use the same system.
If you have HomeKit products already, or are planning to stay with Apple for the long run, the HomePod does every single thing you can imagine. The entire setup might be a bit costly, but it is the best setup and the easiest to use.
Compatibility: 5/10
The biggest complaint I have in regards to the Apple HomePod Smart Speaker is something that I expected when first purchasing. I wouldn't go as far as saying I'm an Apple Fanboy (although I am typing this on a MacBook Pro and looking at my iPhone periodically), but I do like their products. Sometimes though, it can feel like you are way too locked into their ecosystem, and the HomePod is especially bad at this.
At this point, I can't really recommend the HomePod to use if you don't already enjoy using Apple products. For starters, it only works with Apple devices. If you are about to buy your first iPhone, make sure you like the ecosystem first before buying the speaker. If you decide to change your mind later, you basically just purchased a sleek and expensive paperweight. 
It goes as far as making it difficult to stream Spotify, opting for Apple Music instead. There are just a lot of reasons to be frustrated with compatibility with the HomePod. Apple has made pretty much the perfect smart speaker, but alienating a lot of people who might only have one foot in the ecosystem instead of being fully committed.
I feel like this is the biggest problem for families who might have a mix of Apple and Android devices. That's because currently, the HomePod only supports a single user. So that single user must be on Apple, and they are forced to connect the Apple way. There is no way to make an external connection, or even to connect through Bluetooth. That feature is something on all competitors, and probably my biggest gripe with the HomePod. Let my visitors or my family connect via BlueTooth if they just want to listen to some music.
Durability/Lasting Appeal: 7/10
One thing I continue to see pop up with online reviews is that, on wood finishes, the HomePod will leave a faint ring. At first, I had no idea how this could happen. Then, I saw it firsthand.
A very faint, light white ring started to form after a few days. I was able to wipe it off since it was not that strong of a ring, but it seems like something I'll have to stay on top of to prevent the possibility of permanent damage. Apple has addressed the issue, saying that oils being defused from the silicone base on the speaker is the problem. To be fair to Apple, other smart speakers have had this issue as well. 
Wood just doesn't seem to go well with these smart speakers, so keep that in mind. I have had no issues with it on other surfaces, including glass. I think it sounds and look best on glass surfaces.
This speaker isn't a dust magnet or anything, so that seems to be a positive in keeping things clean. You want to do some routine maintenance like with any electronic device, but as long as it isn't leaving a ring, the HomePod can pretty much just sit pretty. I don't expect this breaking down any time soon, save for a freak accident at home.
Price: 7/10
Apple products come at a premium price. Everyone knows that. So is the price worth it? It's not that easy to answer with a simple yes or no. A lot of other factors go into it.
In its current state, the HomePod Smart Speaker is pretty much designed for those who are really, really into the Apple ecosystem, as I stated above. That means only using Apple products and using Apple Music more often than not. If that's not you, this speaker is not for you.
Pricing is tough when looking at the Sonos One, for example, as two of those cost the same as one HomePod. The Songs One is also compatible with Alexa, Google Assistant and nearly every major streaming service. It's not Apple though, and the HomePod has better sound.
If you are looking for one, definitive smart speaker to really anchor a home or apartment, the Apple HomePod Smart Speaker becomes valuable. That is really where I think it shines. It has the ability to do so many things, and it's powerful enough to help run an entire home. This is not just a speaker that is tucked in the corner and used periodically. It is something that can be used for so many things during the day.
Final Thoughts: A Must Have For Apple Users
The Apple HomePod Smart Speaker is great. I don't have any issues with it now that I'm aware of the limitations. Apple has made the HomePod simple to set up and use right away. There is no doubt that Apple has big plans for the HomePod in general, and with software updates this will continue to get more and more great features. 
Since a person is not physically using, touching and carrying around the HomePod, this has the chance to last for a really long time. Even as new versions come out, these are built to last at the very least as a nice speaker. It might be difficult to fork over the money right away, but look at this as a sound investment that will make things easier in your home on a daily basis.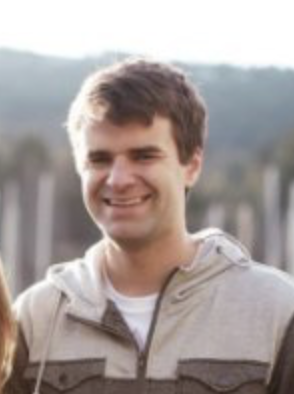 Proud University of Colorado graduate. Proud former spelling bee regional finalist. Most importantly, proud son, brother and uncle.