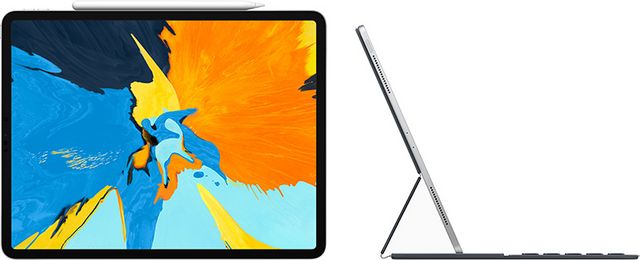 Apple has a few new product releases heading into the 2018 holiday season, but the one I was most excited about had to be the iPad Pro. The tablet was hyped up by Apple as being something never seen before. Now that I've had a few days of hands-on use, here's a look at what I liked, didn't like and if it's worth the price tag.
Initial Thoughts
Each new iPad and iPad Pro is different than the prior version, but as soon as I took the plastic off, I could notice that this was a pretty big jump from the previous iPad Pro version. Not only is it noticeably thinner, but it now looks a lot like my iPad XR with no physical home button. In case anyone thought that Apple was not fully on board with this move, now they know. I think it is a great move, because it opens up the screen so much more. 
Weight is the same when comparing the older 10.5" iPad Pro to the 2018 11" iPad Pro, but when looking at both side by side, the 11" one is just so much sharper. The 10.5" iPad Pro is actually just a hair shorter, but it is skinnier than the new 2018 iPad Pro 11". After using it for a day, there is really no noticeable size difference when comparing the two. Just feels like so much more real estate on the newer model because of the reduced clutter being replaced by screen size.
There is not much else in the box, which is to be expected in this day and age. There is a USB-C charge cable and an 18W USB-C Power Adapter. Hopefully, cord durability is improved, because after about a year with my previous iPad, the cord started fraying a bit despite pretty normal use.
New Features That Excite Me
With no button, Face ID is now the way to unlock the 2018 iPad Pro. By now, most people know how Face ID works on Apple products, and there is no issue using it on a tablet. In fact, I'd say it's easier than the iPhone simply because you are usually holding it directly in front of your face anyway. However, one thing you do have to worry about with the Face ID is hand placement in landscape. The camera still works, but it is easy to accidentally block the screen out of habit. Don't worry, it's a split second of inconvenience.
Touch ID in the past was nice, but the more I used Face ID, the more I prefer it. Each person is going to feel slightly different about the two technologies, but Apple seems set on Face ID as the better option.
The tech inside the iPad is pretty exciting, with the A12X Bionic leading the way. I noticed with my iPhone that this chip can really make a noticeable difference.  I talk about just how powerful the chip is a little below when comparing the iPad to Laptops. The A10X Fusion fourth-generation chip did well in the previous model, but graphics especially are noticeably faster.
Camera improvements are nice, even if I tend to use the rear camera sparingly. The rear camera is still 12 MP, capable of shooting 4K video (30 fps or 60 fps). Document scanning and Augmented Reality experiences are also easily handled with the new setup on the read of the iPad. What makes it different from the previous version is the optical image stabilization, the six-element lens (compared to 5) and a better smart HDR for photos.
The front camera is what really, really excites me because of the portrait mode and lighting. Not only does it handle Face ID, but the TrueDepth camera does a better job handling selfies and bringing out the best during FaceTime. 
Finally, it's nice to see more storage on the iPad without raising the prices too much. With the 2018 iPad Pro being capable of doing so many things, it needs the right amount of storage. They showcased a lot of high end, quality games during the initial reveal, but those alone can take up quite a few gigabytes. The lowest capacity for each is 64 GB, which is small, but it jumps to 256 GB, 512 GB and even a 1 TB option. 
That Screen!
I really can't get enough of the screen on the 2018 iPad Pro. It just really pops and makes this tablet something I can spend hours and hours on. The screen stretches basically from edge to edge, save for a very thin black bezel that surrounds the tablet. 
The Liquid Retina LCD display looks great on both models, but obviously the 12.9" will have a bit more real estate. It's a nice touch to see the rounded corners on the iPad Pro. This is also present on the new iPhone, and it is made possible by the attention to detail with the glass.
Really, just about everything people have come to expect from Apple displays is here. The warmth of the display will always adapt to the surrounding area, reducing glare in a much better way. That has always been a complaint of mine when talking about iPads. I finally don't see my finger smudges all the time thanks to the warmth of the display.
New Add-Ons Improves Usability 
To go with the new 2018 iPad Pro, Apple launched a pair of updated add-ons as well. The Apple Pencil and the Smart Keyboard Folio have both been upgraded to perform better than before.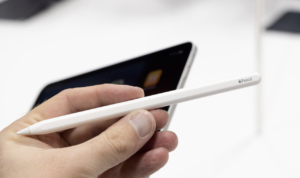 So far, the Apple Pencil is more precise, easier to change tools and is no longer that easy to misplace. I was a big fan of the Apple Pencil when it first launched, and the company did absolutely nothing to make it worse. In fact, it might be one of the best accessories Apple has ever released.
Precision is always going to be the key with the Apple Pencil, because without enough precision, people would just use their finger. Writing and drawing works better than the previous version, and I experienced absolutely no lag. There were those rare instances that things just felt off with the first version, but that isn't the case so far with this one.
The Apple Pencil can be charged by snapping it onto the side of the 2018 iPad Pro thanks to the power of magnets. This feature just makes a ton of sense, but it is amazing to me how well it works. For a person like me who can lose smaller things like a pencil, this feature really makes me want to take the Apple Pencil with me everywhere.
For $129.99, the price of the Apple Pencil is a bit high, but those who will use it a lot will really enjoy the new version compared to the old. Even the design of the pencil looks much improved. Look on the bright side: thanks to the magnets on the side, the purchase will just be a one-time thing for many people instead of having to buy two or more once one was lost.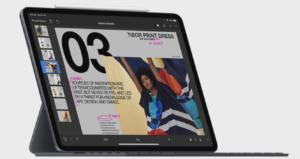 Whenever I buy a new piece of tech, I'm pretty overprotective of it. That usually means buying a case or cover to prevent accidental damage. With the 2018 iPad Pro, they offer a new smart keyboard folio that acts as protection while also giving a physical keyboard. This isn't a new concept by Apple, but it is an improved one.
Having a full sized keyboard helps out a lot with the 2018 iPad Pro. It works better on the 12.9" model compared to the 11" one, for obvious reasons. Both are spread out enough to still work well, and the key response feels better and more natural. A mixture of using the physical keyboard and the touch screen on the tablet just works, and speeds up productivity considerably.
Like the Apple Pencil, magnets help snap and hold everything together. You don't have to actually connect or pair the keyboard to use it either, as the smart connector automatically takes care of everything when on the iPad.
Judging the folio simply as protection, it does a good enough job. It is still a bit too fragile for my liking, so do not feel like you can just toss it around now that it has some protection. They currently come in only one color, but 15 different keyboards are offered through Apple for just about every major language.
A True Laptop Replacement?
The iPad has blurred the line between tablets and computers since launch, but the iPad Pro took it to another level. This 2018 iPad Pro has the power to handle anything thrown its way, and the operating system controlling everything has been improved. Is it enough though?
On Apple's website, they claim that the 2018 iPad Pro is faster than over 90% of all laptops sold in the last year. I can't confirm that claim, but the power underneath the hood of this tablet is truly remarkable. It has an A12X Bionic chip, which is becoming standard for a lot of Apple products right now. It is basically the most powerful processor found In a tablet right now. There are a total of eight cores that can mix and match to handle all types of tasks thrown its way. From heavy gaming to basic internet browsing, nothing was too much for my iPad Pro.
Despite all of the upgrades, this is still a tablet. I can write for days on this using the smart keyboard folio, but it is still a pain if you are jumping between different pages. If you are trying to use some apps or even web pages, there is a chance that they are not optimized for the iPad. It can still be frustrating at times to see the web browsers on the iPad Pro still treat it like an iPhone. I get it, but it is limiting on such a powerful device.
So the true answer is…maybe? Anyone who works on a laptop during the day probably can't ditch it with the built-in limitations that might never go away. Those people who are using laptops mostly for entertainment purposes with some work might enjoy the smaller profile, the price point and the versatility. The iPad Pro, at its core, is still more of a machine to consume content instead of creating content, unless that content involves drawing. As far as drawing and artistic work is concerned, it is hard to find anything better than the 2018 iPad Pro at this point.
What I Don't Like
I'm sounding like an Apple superfan so far, but the 2018 iPad Pro isn't perfect. The company has really focused on removing buttons, ports and jacks. There is no home button, which I am a fan of. There is just one USB-C charging port, and no headphone jack though. Not only are people still getting used to USB-C ports, but the lack of a headphone jack is forcing people to make decisions. For music, podcasts and more, you either have to use that one USB-C port, buy wireless headphones or buy a dongle. Carrying around dongles and adapters is a hassle and adds to the final cost.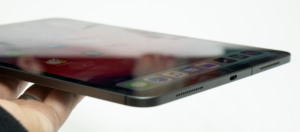 As mentioned briefly above, I still don't like how the iPad Pro is still treated at times like an iPhone. This is supposed to be a laptop-like tablet. Apple needs to offer more optimization for their tablets to really allow them to stand out. Of course, that might cannibalize the MacBook line, but I'm not alone in wanting just a few more laptop features on the iPad Pro.
More colors would be nice, for the 2018 iPad Pro and the Smart Keyboard Folio. I realize that more colors might come at some point with the keyboard, but just two color choices for the 2018 iPad Pro is a bit weak. It's a minor thing to complain about, but with so many colors with the iPhone models especially, I was holding out some hope that there would at least be at least three or four color choices. To me, it just makes me feel really locked in without having the chance to really individualize the iPad Pro too much.
Value
The iPad Pro is designed for heavier iPad users. It comes with better tech, and therefore, a higher price tag. The entry level for the 2018 iPad Pro is $799 for the 11" and $999 for the 12.9". While that sounds great, unfortunately you only get 64 GB of storage. Most heavy iPad users will want more than that, unless video capturing and gaming is going to be non-existent. To get the next size of 256 GB, add on $150 for both models.
Right now I feel like the 256 GB model is the best value for both sizes of the 2018 iPad Pro. It will cost an extra $200 on top of that to upgrade to 512 GB, but at that point, there are ways to move content around. Most people don't need to have 256 GB of storage with them at all times.
The prices of the older iPad Pro, coupled with the now obsolete tech, does not justify the still somewhat high price tag. The entry level model of the 10.5" iPad Pro is still $649, which seems way to high in my opinion. It is definitely worth the extra $150 to get to the entry level new version of the iPad Pro. Those old models might be slashed in price again at some point, but now is not the time to touch those.
Final Recommendation
The 2018 iPad Pro is everything I was hoping for. I knew going in that this was probably not going to replace my specific needs for a laptop, but that is what my MacBook Pro is for. Compared to past iPad Pros and tablets, it is hard to really find any flaw with this other than the price. Apple products are always going to cost a bit of a premium, and sometimes the company does not deliver enough to make it worth it. This is one new version that is definitely deserving of the upgrade.
Between the two versions, I actually think I like the smaller screen size better. The 13" was a little hard to handle without using both hands, and my hands are slightly above average size for a man. I know it is not designed to be a one-handed device, but I like carrying it around at times without the fear of dropping it. Some people have been really wanted an iPad Pro with that type of screen size, but for me, it just felt a bit too unnatural.
Buy with confidence knowing that Apple spared no expense putting in their best technology. This is a product that should be able to perform at a high level for a few years. When you think of it in that way, the value is there.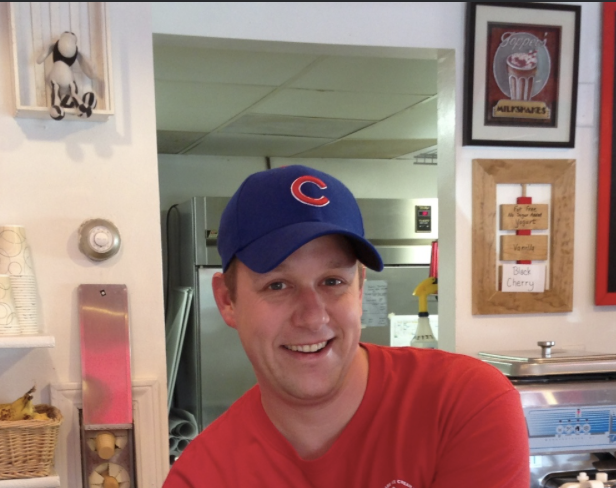 Born and raised in Chicago. Former high school teacher who became sick of getting summers off so I took on a 12-month a year job.