Best Nike Signature Line Basketball Shoes For 2018-2019 Season
Now that it is fall and NBA players are back with their teams, basketball season has officially kicked off. The sport continues to grow, which means more fans watching games but also more people than ever playing. Nike has dominated the marketshare for the last few decades, and they don't seem to be giving that up anytime soon. With their current crop of signature lines, they have something for every budget and type of player. 
I've been fortunate enough to try and play in every signature shoe currently available. Please keep in mind throughout this that my personal thoughts are coming from a guy who is 6'1" and 180 pounds. My perspective might be a bit different than someone who is the size of a power forward in the NBA. With that said, I made sure to try each shoe during multiple sessions and multiple hours on court. There is no sense doing a review on something just being worn around the house or to shoot around in. These are my thoughts after playing actual games on indoor courts.
Nike Kobe A.D. NXT 360 ($200)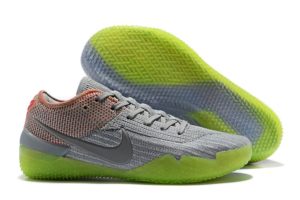 You won't find Kobe Bryant on the court these days, but it's impossible to ignore the success his signature line has had for over a decade. When he moved from Adidas to Nike, he helped usher in the low cut trend that is still extremely popular today. Unfortunately, the first Nike Kobe A.D. was a huge letdown. With the highest retail price tag amongst signature basketball shoes from Nike, will the Kobe A.D. NXT 360 be seen much on the courts these next few months?
The price might be off-putting to some, but simply put: these aren't a waste of money like the Kobe A.D. model last year. Those shoes had a high price tag, but the technology wasn't there, the comfort wasn't there and frankly, it looked like a stripped down Kobe shoe from yesteryear.
For $200, consumers deserve the best, and it's clear that Nike took a lot of criticisms to heart from the previous version. The cushioning was the first thing I noticed on the court, and that probably has to do with the Nike React foam that lines the outsole for great response. I felt like I had an extra spring in my step, without sacrificing that traction or court feel that Kobe shoes have always been known for. 
Another thing I love about the Kobe A.D. NXT 360 is that I feel locked in once the shoe was on. The Kobe line has always been inspired by soccer cleats, and this year they take it to another level. The upper is made of next generation Nike Flyknit, which really did a great job locking in my foot. While I praised the Flyknit on the KD11 (more on that below), this had a more premium feel. Simply put, I can understand the price point this year, whereas last year I was left wondering why.
With about 10 hours total in the Nike Kobe A.D. NXT 360, I feel like these shoes are great overall. There was one time I played on a court that was a bit dustier than normal, and although the grip was still great, I did feel some minor slippage. People have complained in the past that Kobe shoes attract dust, so keep that in mind if your normal indoor court is a bit on the dirty side.
As far as sizing is concerned, I went true to size. Like most past shoes in the Kobe line, they run a bit narrow, so wide feet players might need to go with a different model, or adjust accordingly. This might be the most expensive shoe in the current Nike lineup, but they live up to the price point and feel much more like Kobe shoe during its heyday instead of whatever last year's version was.
Nike Lebron 16 ($185)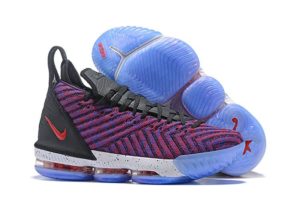 For a few years, the best player in the NBA had one of the most polarizing signature shoe lines. It's hard to make a shoe for the masses that can also be worn by a player who is as big and strong as Lebron James. Last season, they had a hit with the Nike Lebron 15. The Lebron 16? Think of it as another step in the right direction.
The tongue is something that was a little strange at first, but I think a step in the right direction. It has a built-in gusset that makes it easier to put on and take off. It seamlessly collapses underneath the laces once the shoe is on, so it doesn't feel differently.
Battleknit 2.0 is back, and the premium feel is pretty great. Nike probably has a lot up their sleeves as far as color ways are concerned, but for now they are pretty basic overall since it's a new release.
Stability was an issue for me in the Lebron 15s, and apparently others had that issue as well. Nike added tiny lateral outriggers on the outsole that might not seem like a big deal, but I could tell. With a bulkier shoe, it's important for me to feel stable, and that is a much welcomed feature.
As much as I loved the Lebron 15s (currently own two pairs), the lower cut on the Lebron 16s is something I wish they used last year. Inspired in part by the Lebron 15 Lows, this cut just really seems to hit the sweet spot without sacrificing support and stability. It has been interesting to watch the Lebron line gradually slimming down since the Lebron 12/Lebron 13 years. I doubt we'll ever see the man himself in a low cut shoe, but a mid cut is still welcomed. 
Out of all the Nike signature shoes, these might hold up best outdoors. Most people aren't going to spend that much money on shoes for outdoors, but if that is where you play, the thick outsole should do a solid job holding up.
With a wider appeal and Lebron now in Los Angeles, the Nike Lebron 16 has a chance to truly be special. I recommend going either true to size or if in between sizes, go down. The width is pretty average. The lacing system does a great job allowing for a custom fit. When I first tried my pair on, I was a little hesitant about the fit, but they broke in quickly and seem to fit better and better after each wear.
Nike Zoom KD11 ($150)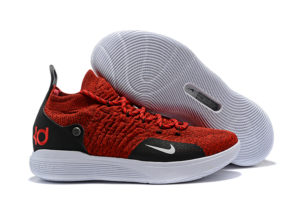 I have to admit from the beginning: I've never been a huge fan of the Kevin Durant signature shoe line from Nike. No, it doesn't have to do with the player (believe it or not many people refuse to buy his shoe now that he joined the Golden State Warriors), but they just never felt as good as other signature options to me. 
With that said, comparatively speaking, the Nike Zoom KD11 is a step in the right direction to make this a more universally loved shoe option. Like the player who endorses the shoe, Durant's line has always favored those with long and narrow feet, but this version is one of the most versatile I've tried.
After getting a chance to put a few hours on the court with these shoes, I felt like the responsiveness is the best quality by far. Getting Nike React foam and Nike Zoom Air throughout the shoe makes a huge, huge difference. They honestly feel like a perfect casual shoe when not playing basketball, as React in general just seems to do a great job making a plush ride. A luxury ride, if you will.
When you hear that it feels like a casual shoe when just walking around, that might make a person worry that stability might not be there. Believe me, I need as much stability as anyone, as I've messed up both my ankles multiple times. The rubber sole extends up the side of the shoe, which really keeps everything in place for me. My foot also felt extremely secure once inside the shoe and completely laced up thanks to the Flyknit used on the upper.
The support is obviously improved with the new technology being used, but I still feel like my foot was slipping around a bit inside the shoe when making cuts. One way to fix that is to wear multiple pairs of socks, but hopefully Nike is able to improve things a bit in that department for the next Kevin Durant shoe. It's a stable and supportive shoe, but having that weird slipping feeling from time to time is something no one wants to feel on the court.
Is the Nike Zoom KD11 my personal favorite? No, but it doesn't mean it can't be for others. They really do feel comfortable, but even a little bit of a slippage scares me. It also makes things weird with sizing. I'd recommending trying a half size or even a full size down from normal at first, just to see if that helps with the slippage at all. If your foot is moving around before even playing, that's obviously something to be a little worried about. 
Nike Kyrie 4 ($120)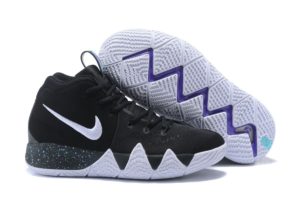 Since launching the Kyrie line a few years ago, Nike has been able to hit the sweet spot for those in search of a signature shoe that looks cool and performs well. It also helps when the shoe's namesake wins a NBA title and has some of the best handles the game of basketball has ever seen.
There are rumors about the Kyrie 5's inevitable release, and currently, it is the signature model that has been out there longest. This model has been a particularly big hit amongst the youngest crowd, and that might have to do with him being the youngest player in the Nike lineup to have a signature line.
Flexibility is the major selling point with this shoe, and it makes sense since it is designed for a player who is constantly making quick cuts on the court. This is actually my favorite sole currently, as it has great traction, flexibility and support. A lot of times when a shoe has that amount of feel, cushioning is sacrificed. The lightweight foam with Nike Zoom Air cushioning in the heel definitely made this shoe pretty close to perfect with the traction/cushioning balance.
Even though this is a cheaper shoe compared to the ones above, it certainly does not feel cheap. The engineered mesh is a personal favorite of mine, and the suede heel is a nice touch as well. Just putting this shoe in a lineup with the three others mentioned above and asking a non-basketball fan which is the cheapest option would make things really hard for them.
From a looks standpoint, the Kyrie 4 has about every color covered in one way or another. This is another reason why it has been so appealing to younger players, but even collectors have taken notice. Recently, Nike came out with a "Cereal Pack" that consisted of Kix, Fruit Loops and Cinnamon Toast Crunch branded Kyrie 4s. The mismatched confetti colorway last year was another hit. They are even on Nike ID, allowing people to let their imagination run wild. Nike knows they have a hit with the Kyrie line, and they are willing to take chances with it.
If there is one complaint, it is the feel that this shoe could be just a little bit less bulky. Irving seems to like this mid cut for his shoes, but I feel like at some point, they will take this line to a low cut. They released the Kyrie 4 Lows earlier this year, and that very well could have been a way to experiment with future designs.
For now, this is the best option for the budget ballers. Go true to size with these shoes, although they will feel a bit snug at the very beginning. Once they are broken in, overall this is a great shoe to play in either indoors or outdoors.
Nike PG 2.5 ($110)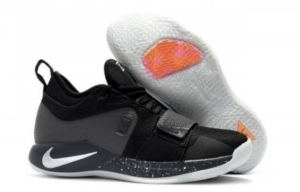 A low price tag and some creative collaborations made the PG 2 a solid hit for Nike in the last few months, so I was eager to try out the PG 2.5. The shoe is close to half the price of Kobe A.D. NXT 360, and while it doesn't have the tech that shoe does, there is still plenty to love about Paul George's shoe.
Straps on shoes can be polarizing, but I actually really liked the introduction of the strap on this version of the Paul George shoe. The shoe would likely be pretty supportive even without the strap, but that extra support really seems to pay off. I was able to avoid any type of slippage in the heel area, which was an issue with the previous model.
The strap also allows for a more customizable fit. For those people who can never find the right type of width, the strap seems to really help with that. Wide feet and narrow feet rejoice! Overall, it adds a bit of character to the shoe. It was looking a little basic as the PG 2, whereas it stands out a bit more now.
The heel stays in place, but the cushioning in that area is not my favorite, which is why I'd go for the Nike Kyrie 4 over the Nike PG 2.5 if looking for the best budget signature shoe. I could really feel the traction and support, but cushion was sacrificed some in the heel. There is definitely solid cushioning in the forefront, which makes it a bit puzzling to me that they seemed to ignore the heel area. 
Sizing on the Nike PG 2.5 is true. This shoe was easy to put on and take off. This shoe is routinely found under $100 so that is a huge plus for anyone trying to not break the bank. Just be aware of the heel cushioning being a little less than most of the other options on the market.
Final Rankings
So how do the five stack up? Here are my favorites in the major categories:
Best Traction – Nike Lebron 16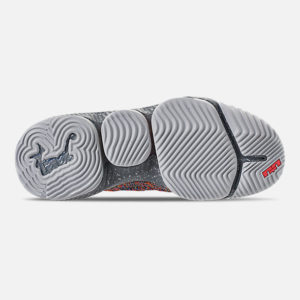 Best Cushioning – Nike Kobe A.D. NXT 360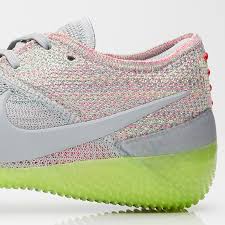 Highest Quality Materials – Nike Lebron 16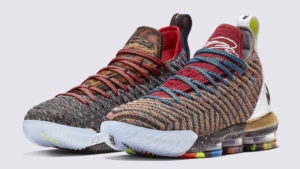 Best Support – Nike Lebron 16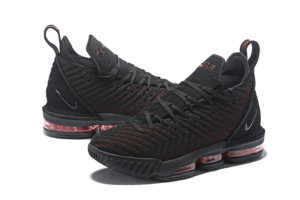 Best Overall Fit – Nike Kobe A.D. NXT 360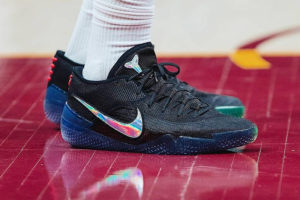 Best Looking – Nike Kyrie 4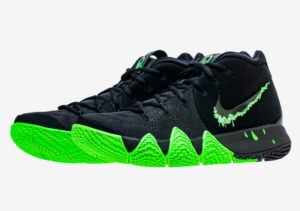 Best For Outdoor Play – Nike Kyrie 4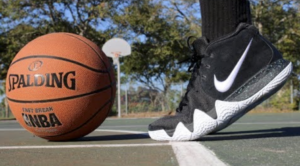 Best Value – Nike Lebron 16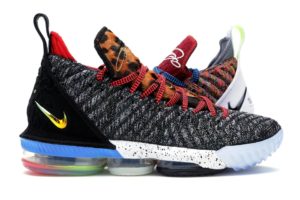 Overall, the offerings heading into the basketball season are solid across the board for Nike. In fact, this is the first time in years that I haven't absolutely hated at least one of the options. Keep your eyes peeled for deals, sales and new releases in the next few months. Nike will be doing a lot this year, especially since this is the first year that the NBA has softened restrictions on colors for shoes. Instead of being limited to certain games, players no longer have to match nearly as much.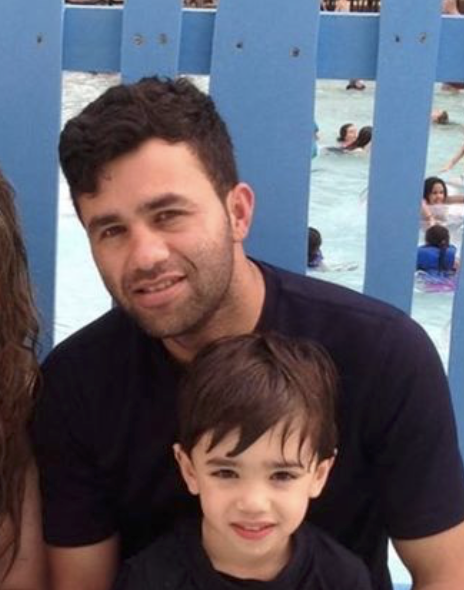 Sports. Music. Philly Native. Not Rude.