Sony might not be the dominant force it once was in the tech world, but they still put out a few products that really stand out when compared to the competition. The first time I was able to give these wireless noise-canceling headphones a try, I was convinced that they were the real deal.
The Sony WH-1000XM3 looks to not only compete with some of the biggest names in the game, but also with the previous M2 version. Those received pretty favorable reviews, so is the latest version really able to stand out? I was definitely eager to get my hands on a pair and see for myself.
First Out Of The Box Thoughts
Check Out All The Features and Specs of the Sony WH-1000XM3
Whenever I spend a lot on headphones, I want them to feel a certain way. You can tell a lot from the first time putting them on if they feel like a premium set of cans. These definitely felt and looked the part after taking the packaging off. They have enough weight to them to let you know that they high quality, but certainly not too heavy.
The packaging is pretty simple, and after unpackaging, most people are just going to be dealing with the set of headphones and the case that comes with it. I was impressed with the case, and it has shown no wear after carrying it around a bit the last few weeks. I also threw the cord that comes with the headphones into the case, although I must admit, I'm pretty much done plugging in my headphones these days.
Initial adjustments were quick and easy. It's easy to get a customized fit, and they fold up without any issue to go inside the case. I don't have big ears, but from other reviews online, Sony seems to be about the only company that caters towards all ear types, so that's a plus. The pads are soft, comfortable and feel pretty durable. All of this is great, but setting them up and hearing sound would be the true test to see if these were the headphones about to be on my head during the work day.
Battery/Charging: 10/10
Anything wireless not only has to perform well these days, but they also need to last. The last thing I want to do is waste any part of my day charging, so headphones at the least have to last 10 hours in my opinion. The 30-hour battery life after a full charge means I am only charging twice a week at most. 
That's a huge deal, but even so, I've already been caught twice forgetting to charge. Sony has a quick charging feature on the WH-1000XM3 headphones that only requires 10 minutes to get 5 hours of juice. It is a super short inconvenience if you are forgetful at times like myself. I have done the quick charging twice and it definitely works as advertised. I was able to check the battery level on my phone and then was able to use them throughout the rest of the day. 
There is no way of knowing just how long the battery is going to continue to hold a long charge as advertised, but all in all Sony has been one of the most durable companies as far as battery life is concerned. It is pretty safe to assume that the battery won't begin to really start to wear down for a couple years. If someone is really worried about battery life, there is of course always the option to plug in.
Noise Cancelation: 10/10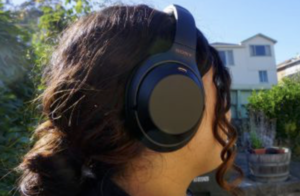 Buying noise-canceling headphones means that they actually need to do what is in the name, and the Sony WH-1000XM3 lives up their claims in this aspect. I live in the middle of a city, so at times I do really need that sound to be completely eliminated to hear what I want to hear clearly.
In every setting I've tried so far, noise cancellation is great. I can completely escape from what is going on around me. However, it's easy to stop the noise cancelling or pause the sound coming through the headphones if you do need to hear the outside world. This comes in handy if you are stopping at a store or if you need to talk to a co-worker. Slipping in and out with a touch of a button is just seamless. 
When I was initially using the headphones the first few times, without even thinking about it I ran it through a pretty tough trial. I was on an airplane, and the jet engine was completely eliminated. I walked the streets in my town and took public transportation, and I can't tell you one word that was uttered by someone around me. I was actually pretty surprised these cancel out voices so well.
The Sony WH-1000XM3 has a new feature for noise cancelation that allows a person to completely optimize the headphones for their liking. The unique personal optimizing will analyze your entire setup and then adjust the sound. It really is crazy to hear firsthand how much different an experience can be for someone with a small or big head, glasses on or even a hair cut can change performance. By being able to adjust, Sony isn't just throwing together a one size fits all and going with it.
Noise cancelling is great coming in, but it also has to pair well with the microphone to make sure talking on the phone is easy and clear. The additional microphones added to the Sony WH-1000M3 allow for your voice to be picked up and just sound clearer to those on the other end.
Generally speaking, I think noise cancelation is something that Sony does very well. They are ahead of Bose, Beats and pretty much any popular brand on the market. If for one reason or another the noise cancelation isn't living up to expectations, Sony does have an app that allows people to mess with the settings a little bit. I played around with them, but I found the standard settings to be more than sufficient.
Sound Quality: 10/10 
Sony has really hyped up their proprietary HD Noise Canceling Processor QN1, and even though I'm not the most tech-savvy audiophile out there, I do notice the difference. Everything just sounds clearer and crisper when comparing these headphones to others in the same price range. Sound quality and noise cancelation on these pretty much go together, and music as well as phone calls were very rich and true.
I was really impressed with the soundstage of the headphones in particular, as I still feel like a lot of companies do not get that quite right. Soundstage is what people think of as the space between ears and the music coming from the headphones. These headphones just felt perfect in that regard, which lead to better overall depth when listening to music. It is hard to put into words, but something you definitely notice when comparing them to other headphones that don't have the right setup. Sound can sometimes be lost if the soundstage is off.
Not everyone loves having an additional app, but the Sony app for these headphones can make a pretty big difference for those people who love to make changes. Sound quality was good without touching anything, but then I tweaked a few things and the sound is more to my personal liking. There is no such thing as as true "best setup" since everyone is different, but it's easy to mess around and try new things. The app is available on Apple and Android, and of course is a free download. All it takes is a brief setup process and you can really start to see what all is offered.
If the biggest complaint I have about the sound quality is that having a Sony app on my phone is a little annoying, then I'd say overall these have great sound. Out of the box, I was not a fan of the bass in most music (felt it was drowned out a bit), but again, everyone is different, and that can be messed with on the app to get a better individual sound.
I gave the sound quality on these a perfect 10/10, but only when considering price range and type of headphone. There are more expensive options that have better sound, and sound is always going to take a minor hit over bluetooth. In its class though, the sound quality is a notch above the offerings from Bose, Beats, Sennheiser and more.
Call Quality: 7/10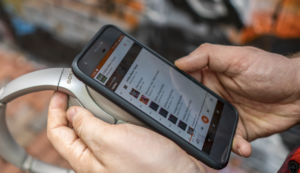 If there is a complaint with these headphones, it is the call quality. These headphones are meant for listening to music more than taking calls, but they should be better in this department for the price.
The first three calls I made while using the Sony WH-1000XM3, I received negative feedback from the person on the other line without even asking. They both said I could not be heard clearly, but it was picking up surrounding sounds entirely too well. One of the callers even asked me to call back in case it was a bad connection, but it persisted in a different environment. After trying calls using cellular and WiFi, the headphones seem to be the only thing causing the issues. 
Another issue was that at times, there was a slight echo for the receiver that I was not experiencing with phone calls in the exact same environment without the headphones. So therefore, I just believe that Sony still needs to adjust a few things with their firmware to make the calling experience better for those on the other end. I hear everything very clearly on my end.
It's definitely a little frustrating now since it hurts making calls with these headphones. It's not impossible to make calls, but for the price, the call quality should be better than over free headphones included with my cell phone. Right now they are about even with just making calls with the free EarPods included with my iPhone.
Comfort: 10/10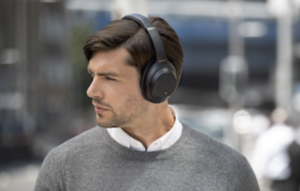 I work from home, or remotely a lot of the time, so when I use headphones, I use them for hours and hours at a time. Sometimes, the entire work day. So comfort is something that is important, because no one should ever feel fatigued or have sore ears after wearing headphones. Headphones can have the best sound in the world, but if they are not comfortable, I'm simply not going to wear them on a consistent basis at all.
The headband on the WH-1000XM3 fits better and is lighter than any other Sony offering I've tried. In fact, it has the lightest feel I've come across in this class of over the ear headphones. It is easy to adjust for different head shapes and sizes, which is great to ensure that there is not any unneeded pressure on the ears. 
The ear cups on the WH-1000XM3 are also slimmer, without hurting sound quality or encouraging leakage. I've already worn mine for about 50 hours total, and they still look brand new as well. Time will tell for sure, but the materials used by Sony for the ear cups makes it a comfortable fit without sacrificing durability. I like the feel of them, and they don't seem to get too oily. 
Like most things, there is always a balance with comfort. Some of the high end, wired headphone options that have better sound quality are going to weigh more. To weigh significantly less and feel lighter, the quality just isn't going to be there. I felt a great balance with the Sony WH-1000XM3. I won't go as far as saying "you forget you have them on" or anything like that, but they are built to be wearable for the entire day and that's doable.
Voice Control: 9/10
Sony has been using the touch method on the ear cup to activate voice control for a while now, so it is no surprise that the Sony WH-1000XM3 uses that method. To activate, a person just needs to touch and hold the right ear cup before giving a command. I have only owned one other pair of Sony headphones with voice control, and I must say they have made some pretty nice performance improvements overall.
Voice control on the move is a must these days in my opinion, but it only really works if it saves time. The headphones were able to understand me in a variety of settings, and there was no lag when trying to prompt the headphones by using touch.
I tested it with Siri and everything worked just as well as official Apple products. I'm assuming the same can be said for any Android smartphone, although I was unable to test these with Android. Like any voice control system, it might take a week to get completely comfortable, but not having to look at my phone for every little thing is a huge plus.
I take just one point off because while there was no lag, at times it was almost too fast to my touch. You are supposed to hold the right ear cup for three seconds to activate voice controls. Once, while adjusting my headset, I activated voice control but barely touching the right ear cup for a second. I hope it is not a continuing issue as far as voice control activation is concerned. I don't want to have to blow off Siri throughout the day.
Comparison To Wired Options/Other Styles
As great as the Sony WH-1000XM3 headphones are, it should be noted that at this point, there are still some limitations with wireless headphones like these. This is more of an issue with the style in general, not Sony. The best sound quality for headphones come from wired options that are either closed back or open back. 
The Sony WH-1000XM3 headphones do come with the necessary wires to plug in, but the sound quality does not really seem any different using them as wired headphones. Again, it's not terrible, but if you must have the absolute best sound possible, these will still not compete with some expensive wired options out there. 
Final Recommendation: Buy With Confidence
To some people, the price tag is going to be an instant deal breaker for the Sony WH-1000XM3. These are premium headphones that come with a premium price tag, but they do everything well. When compared to competitors in this price range, they have them beat in a variety of ways. That's why they are my choice for the top wireless/bluetooth headphones on the market today. They still need to sort out the phone call issues, but even as is, it isn't enough to ruin the headphones. Buy with confidence, as they continue to release updates and will likely address the phone call issues if they persist.
Click Here To Purchase the Sony WH-1000XM3 Headphones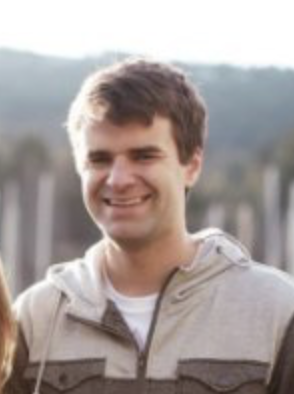 Proud University of Colorado graduate. Proud former spelling bee regional finalist. Most importantly, proud son, brother and uncle.