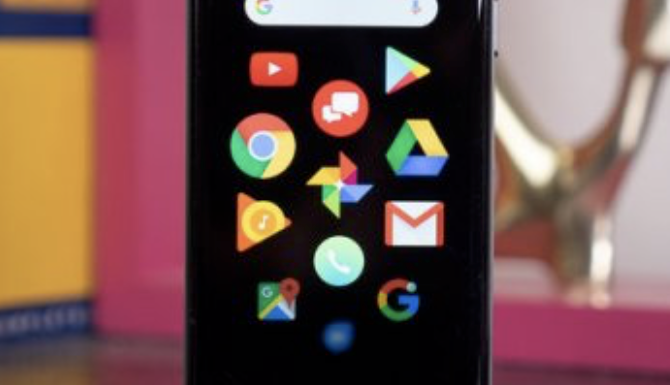 There was a lot of hype surrounding the release of a new Palm phone in 2018. Plenty of people had found memories of owning a Palm at one point in their life. In fact, I can think of my college days right now running around with a Personal Digital Assistant from the company. I've changed in that close to a decade, and so has tech. So did the Palm 2018 evolve with the times?
First Impressions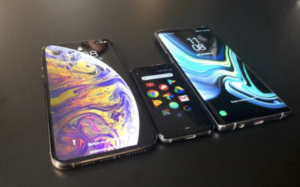 Nostalgia certainly plays a role for just about anyone trying the Palm 2018. If you are a younger person, chances are you might not even know much about the history of the Palm brand. After taking it out of the box, it is pretty crazy to see how small it is. I don't have huge hands or anything, but I was having a hard time handling it and typing on it from the very beginning. If you are jumping from your regular smart phone to this, it might take a little bit of time to adjust.
I knew going in that The Palm 2018 is not a smart phone that can be used by itself. Instead, you have to sync all your calls and text messages with the phone so you do not need to add another line. The setup process was pretty easy, and I was able to use The Palm in a short amount of time. It is not always explicit in a lot of reviews, but it does cost an extra $10 dollars a month for cellular connectivity on this device. That is an added cost that actually makes the device more than just the original $350 investment.
The software for the Palm Palm 2018 is different, but in a pretty good way. It provides a different type of launcher with a scrolling, size altering set of icons. In fact, there are a ton of unique icons when going through the interface. It feels like they took a lot of the parts from Android but removed anything that they felt was a bit unnecessary. There is only so much needs for a secondary device like this anyway. I would think there would be no reason to weigh it down and make performance take a hit by adding a lot of junk to the phone.
All of my apps from my iPhone were installed on The Palm, but you can disable notifications if you wish. I ended up picking and choosing what I actually wanted before moving forward. It just seemed a bit much to have some of the apps on the smaller device that I don't use all that often. It made things less cluttered for sure. Once I felt like everything was set up, I was ready to go.
I will say, every single app I threw at the Palm 2018 worked just as well as on my main phone. I was a little bit worried that might not be the case when I first started. There was no slow down or performance issue whatsoever. The processor is the Qualcomm 435 SoC, which is pretty midrange compared to standalone phones, but perfectly fine for something like this.
Using The Palm Throughout The Day
The new Palm 2018 is not meant to be your main smartphone that you take with you at all times. Instead, it is marketed as something that you take around during some quick trips or even a workout. In essence, the company is trying to help people not rely on technology quite as much. It might seem counterintuitive for some people to look at a second phone as a way to avoid technology, but in a way it does make sense. Instead of checking every little thing, a person basically gets alerts when it comes to emergencies.
All of that sounds nice, but since Palm was last on the market, there have been some new devices that do a lot of what the Palm is meant to do. For example, the device costs about as much as an Apple Watch or really any other kind of smart watch. I feel like it would make more sense to spend the money on something that can be wearable and even smaller than the Palm. If a person wanted to have a full phone experience, what stops them from buying a "dumb" phone that can still be found at any store? I'm just not sure where this fits in and who is going to opt four it's over other options.
Nevertheless, I decided to give it a try and see if it was something I could use on a daily basis. I left my main phone at home while I was running errands, and then I also decided to only pack my Palm 2018 while on a run. It definitely was very easy to carry around and I did not find myself trying to constantly check applications or my phone in general for updates. It is a shock to no one that we in general check our phones way too often. Some people constantly use their phones at the grocery store because they are shopping for the best deals, so if that is the case, they are probably not going to take the Palm there. For me, it worked out well.
While on the run, it was pretty fun to not have to carry around the extra weight and the extra bulk. However, it still goes without saying that the majority of people are going to want to have some type of fitness tracker on their wrist instead. This device seems to be marketed towards a very specific type of person, and that is tough to do in the tech world.
Throughout my testing of the product, I did find myself using it less and less. It is not something that I really wanted to have with me because it really did not make a ton of difference. It is smaller than my smartphone, but not enough to make a huge difference for me. This "need" for the full smartphone might fade away over time, but my guess is a lot of people are going to want the full experience if they are still carrying a device around.
Palm 2018 as a Wearable
Even though I own a smartwatch, I have ever been completely comfortable wearing watches. There are a lot of people out there who probably feel the same way. That is why I was eager to see if the Palm 2018 could be used as a replacement for something like that. It would not have to be on the wrist of my body throughout the day, and there are a number of ways to keep it attached.
As mentioned above, the wrist has become the de facto area for all fitness trackers. It makes a lot of sense, because it can be accessed pretty easily. There is something to be said for having a fitness tracker that can be out of mind and out of sight during activities.
My first sign of disappointment was the fact that Palm does not have its own workout app. In order to use the built in GPS to measure workouts, a third party app is needed. I personally use Strava already, so I went with that. It works as expected on the Palm 2018, so no issues there.
The first workout was done with nothing more than the Palm 2018 itself. I placed it in my pants and started my workout. It stayed in my pocket pretty comfortably when I was doing running activities. It was only when I started the weights that I noticed it a little bit. It was also a little bit frustrating that it does not do a better job providing updates through headphones on fitness goals. Taking the phone out of my pocket during the workout was more annoying than I imagined.
During the second workout, I slipped the Palm 2018 into an armband that helped fix about a product problems. The only problem now was the fact to that I was pretty much looking at my own makeshift watch. This time, it was just bigger and bulkier. The only advantage the Palm 2018 had at this point was a bigger screen than a smartwatch.
There is no heart rate sensor, no built-in workout app or anything that is pretty much expected these days on top of the line smartwatches. It is good for the person who works out a few times a week, but the heavy exercisers should probably not use Palm 2018 as a wearable.
What Palm Does Well
Versatility. So there are better options out there for a wearable, and there are better options when it comes to a second phone. As far as something that can do just a little bit of everything, the Palm is a jack of all trades. It can be used as a wearable device because it is so small. Even though it can compare to a "dumb" phone, it is a little bit better than most you'll find out there.
Camera. Not everyone seems to be a fan of the camera, but it does a pretty good job as long as you realize that it is not going to be unreal quality. It is still a 12 megapixel camera on the back, and Palm included HDR to help with performance as well. It can capture those sporadic moments, but yes for your best work you are still going to want to use your smartphone.
Display. Once your eyes adjust to a small screen, this is actually a really nice screen for a phone this small. I do not think that Palm would have been able to pull something like this off even a couple years ago, because screens simply weren't sharp enough. The display is a 3.3 inch HD screen with 445 ppt high pixel density LC. The glass protecting the screen seems to be pretty durable too, as Palm uses Corning Gorilla Glass on the front and rear.
Design. The phone looks sharp, there is no denying that. I've had a few people already want to check it out simply because it looks so much like a miniature, top of the line phone. It might cost more than I would like, but there is no denying that Palm made sure they had a stylish device to sell.
Speaker. I get into my frustration with what they did to volume control below, but it is especially frustrating because the speaker on the device is actually pretty great. It won't replace a mini speaker completely dedicated to music, but the Palm speaker can hold its own against just about any smartphone on the market right now. I can see myself using this for music with and without headphones.

 
What Palm Does Poorly
Price. There is no reason why this device should be as expensive as it is. There is no doubt that a lot of people are going to ignore this device simply because it is priced above a lot of wearable devices that can do just as much if not more. At $200 or $250, Palm could have done a lot better. For $350, it seems like too much.
Locked To Verizon. I realize that some of this might not be in their hands, but there is way too much competition to still be locked into just one carrier. Verizon is use by quite a few people in the United States, but Palm is already severely limiting themselves.
Battery Life. Since it is constantly working with the main smartphone, it is nearly impossible to get a good amount of battery life out of the Palm. I was only able to get about seven or eight hours out of it with normal use. I made a poor decision of trying to track my work out with GPS, and I drained the battery like no other. I only use it for about an hour and more than 50% of my battery life was drained.
Keyboard. One of the main reasons why the Palm 2018 was developed it has to do with getting people off the need to constantly check their smart phone throughout the day. The screen is much smaller so it actually helps with that. However, there is a problem as far as the keyboard is concerned. It is very difficult to send texts using the Palm 2018. Not only is it a small keyboard, but the keys are not exactly that responsive for the most part.
External Controls. Why did Palm not provide a volume rocker on the side of the device, like practically any other phone out there? Even Apple, a company notorious for removing ports and buttons, knows that a volume rocker is essential. It's frustrating and awkward to have to use the screen volume buttons when taking a call.
Final Thoughts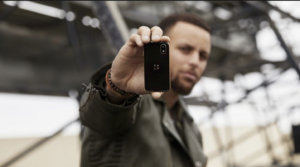 It was a trip down memory lane to finally use a Palm device again, but unfortunately, I am not likely to use this going forward. There were just too many things that they did not do right with the Palm 2018, and I often felt like I just wanted to have my smartphone instead of trying to deal with this. I prefer a watch if I am trying to disconnect from my phone in little bit more than usual. If I really want to ignore people, I can always put my phone on "Do Not Disturb." 
I do think that there is some potential here that Palm should not give up on at this point in time. They have a chance to be a player again, and they are on the right track somewhat. They just need to continue working on some tweaks and also find a way to bring the price point down. I would still like to see Palm put their effort towards a smartphone that can be used as a standalone device, but still keep the same sort of form factor as the Palm Palm 2018.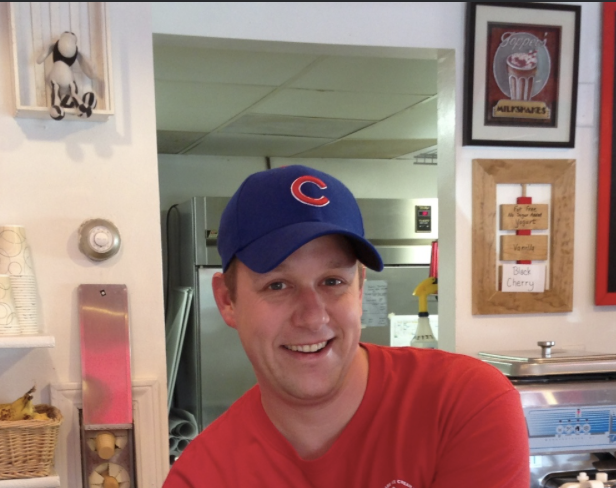 Born and raised in Chicago. Former high school teacher who became sick of getting summers off so I took on a 12-month a year job.